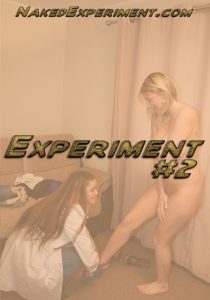 It's taken way too long to get here, but the full report on Naked Experiment session #2 is finally complete and available on Amazon.
We got six people together, three women and three men, with ages ranging from 22 to 52, to try out a range of situations involving casual nudity. These included:
Someone being chosen at random to be the first one naked and the group watching them take off all their clothes.
A person is given the opportunity to strip any one person naked.
Participants voting on who should be naked, then watching that person undress.
Everyone given the option to get naked together.
A presentation where the presenter is presenting their own naked body.
An outdoor fully-naked challenge for one participant.
…And more!
There are also short interviews with the participants after the session and each participant had the opportunity to pose for a souvenir photo where they are completely naked and the rest of the group is fully clothed (photos NOT shown in the report for privacy reasons).
The report is available as a Kindle publication. Don't worry, you don't need a Kindle to read it. The free Kindle app is available on PC, Mac, Web, Android, Windows Phone and iOS so almost every portable device is covered.