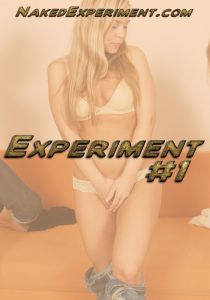 Sorry to disappoint everyone again, but the written report for Naked Experiment Session #2 is still not complete. There are two reasons for this. Firstly, lack of time. I run this site, and the community here, entirely as a hobby. I have a full-time job to pay the mortgage and work is particularly busy for me in the lead up to Christmas. Grabbing spare time to work on the write up keeps getting harder. Secondly, the second experiment session was longer than the first and, because we were more efficient, we got a lot more done too. There's simply a lot more to write up.
It will be done soon. I'm about 7/8ths of the way through it now. There will be a big announcement here, in the community and on Twitter when it's ready to download.
In the meantime, if you haven't seen the full report on the first experiment, you can see it HERE. Download a free sample any computer, Kindle, Windows Mobile device, Android device or iOS device. Don't forget – if more people download report #1, it increases the incentive for me to get report #2 finished!