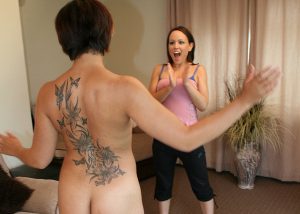 According to recent statistics, more than half of Britain's population have some level of an exhibitionist streak. That varies from thinking mooning is cheeky fun to full-on nudism. In everyday life, most of us don't get to be naked in front of other people or see other people naked. Most of the population miss out on that experience for most of their lives.
NakedExperiment.com's Naked Experiments have been running for some time but now we are opening up the application form again so more people can apply to take part in this exciting and naked opportunity.
In order to avoid applicants who have no intention of attending an event in real life (that happens a lot), the application page is only open to Naked Experiment Community Supporters this time.