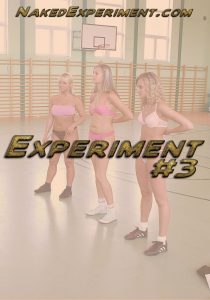 It's taken way too long to get here but the detailed written account of the third Naked Experiment session is finally out on Amazon.
Five members of a women's amateur netball team, aged between 36 and 45 needed help preparing for a naked fund-raising calendar. The rest of the team were happy to take part in the calendar shoot, but these five lacked the body confidence and wanted help overcoming their shyness.
Follow their progress as they tackle ten challenges that lead them gradually from shyness to nudity. This written description includes introducing the participants, the challenges, interviews afterwards and conclusions drawn from the results. 80+ pages of transcripts and descriptions, with location diagrams but no photos.
Download the full document or a free sample from Amazon UK or Amazon US.